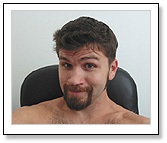 blogs

rosenberg

101/365

emphasis

patio

rayne

readme

sro

jhames

searls

blasphemer

neuroticoasis

pence

rupaul

spahr

toby

archives

07.2000

08.2000

09.2000

10.2000

11.2000

12.2000

-

01.2001

02.2001

03.2001

04.2001

05.2001

06.2001

07.2001

08.2001

09.2001

10.2001

11.2001

12.2001

-

01.2002

02.2002

03.2002

04.2002

05.2002

06.2002

07.2002

08.2002

09.2002

10.2002

11.2002

12.2002

-

01.2003

02.2003

03.2003
Sunday, December 15, 2002
My husband has moved up in rank in the past few years and our financial situation has improved greatly. But we are now faced with some huge challenges as a result of the impending split. Since I have stayed home with my girls I was obviously unable to establish a career. Now that we are divorcing, I am in the position of having to figure out what to do for income. I used to be a veterinary technician but the pay wouldn't be substantial to raise a family on (not to mention the high cost of daycare). With my "medical" background in mind, and the fact that I have discovered that nurses are in great demand right now, I have chosen to become a Licensed Practical Nurse.
12/15/02:11:04:24 PM PST

Beauty and Death
As greater sophistication and feminist criticism eroded the contest's old audience in the West, the Miss World organisers have responded by concentrating on Third World countries that saw the event as an opportunity to raise their profile internationally. This was bound to lead to controversy and cultural clashes: the contrast between Miss World glitz and local poverty was embarrassing, and conservative local values were often offended.
12/15/02:9:56:02 PM PST

Now is the Winter of Our Dissent
Muslims will be expected to either support "Islam" or to remain silent when atrocities are committed in our name. The silence is already evident: where is the outcry against Amina Lawal's death sentence in Nigeria, or Hashim Aghajari's in Iran, or about the senseless killings in Mombasa and Bali?
12/15/02:9:45:29 PM PST

IMHO politicians have to be among those who can be trusted to at least listen to what others have to say. Surely if nothing else the ability to listen is a primary skill set for those I want as my representatives in Washington and being able to mock oneself has to be related to listening.
That being said I can easily see George Bush mocking himself in such a fashion but I daresay Trent Lott has always had such a stick up his ass I couldn't even imagine him getting on SNL and performing such self mocking skits.
If this is going to be the tenor and modus for Gore's next campaign we are surely going to be in for a romp! natch! Gore's not gonna run! I'm looking at Dean.

12/15/02:1:37:17 PM PST

Games Magazine
. If it were still around I have no doubt I'd be doing so now and sharing it with my daughter. Now we listen to him on Sunday mornings on
KCRW.
I don't ever read the New York Times but apparently he is the crossword puzzle editor
there.
12/15/02:12:50:44 PM PST

State of the single woman
...Somehow when the notion of the single woman walks in the door, all common sense flies out the window. An assortment of recent books about or related to single women can't, despite their best efforts, shake a tone of defensiveness and melancholy.
Lara Miller does just what she derides when she writes if a single woman is "lucky enough not to want kids". What a peculiarly pathetic statement. Some folks are desirous to have kids and some folks are not. Luck, want, and defensiveness seem to go hand in hand in Miller's piece.
If I were her editor I'd ask her to take the piece back and rethink it.
Wants are not dictated by luck. Wants do not readily translate to facts. Just because one of these young single middle class American women in Miller's piece don't "want" kids really has very little bearing on whether they have kids.

12/15/02:9:58:00 AM PST

Gentleman George Mahood
can so write dude! It's as if he uses a pencil or something writerly like that. It's as though he takes the image of the guy with his pencil very seriously.
12/15/02:9:40:22 AM PST

There's nothing like abundance to reveal repetition, and there's an astonishing abundance of cultural criticism these days -- in magazines and newspapers, on Web sites and blogs, even (if you cast a broad net) on television. High demand has led to mass production, with a few basic archetypes of the cultural essay dominating the field. If you removed the five or 10 most abused forms of criticism, there would be a deafening silence. Or perhaps room for other kinds of commentary to grow. Some basic archetypes of the form, or Cultural Commentary in 10 Easy Lessons:
12/15/02:9:24:59 AM PST

this machine kills fascists