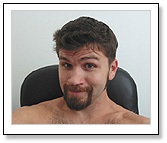 how this works
currently reading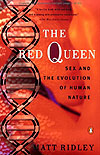 The Red Queen
Sex and the Evolution of Human Nature
by Matt Ridley
---
7 Recent Posts
Blood of the Rooster
Oh My God,
Can I Join the Fight?
Original Gansters R' Us
Moving the Dead for Cheap Po...
Coaching & Cancer
Doc Savage
Pakistan & the United St...
Friday, December 13, 2002
Trent Lott
must
remove himself from his position as leader. This could be very nasty.
12/13/02:11:47:24 PM PST

You've heard me before so I'll cede to a reader on why it's important to keep the blogosphere running.
Andrew Sullivan, who apparently makes $6000 a month from running his site, is running a pledge week to make it worth his while to keep his writing available on his website. Now I am all for he, and anyone else, making a living from their words but this seems a bit suspect to me. He has such interesting, and sometimes infuriating, things to say. But his web site does not "keep the blogosphere running" no matter how big his ego may have gotten over the last year or so.
I run websites which are pretty popular themselves and I think I have a fair idea of his expenses. If indeed he makes $6000 a month, as he has declared, then he is making a fair wage for his efforts. It would be great if he could make twice that. I wish him luck with that. But please sir don't make comparisons between the health of your web efforts and that of the blogoshpere as a whole. There are many reasons why you write. Only one of them is money and you are already making more money per month than the majority of folks in the country. Don't lose site of what you are doing or give yourself more credit than is your due. It's not becoming.
12/13/02:10:25:08 AM PST

this machine kills fascists

| | |
| --- | --- |
| | colophon |
| | |
| --- | --- |
| | The tools used at any one point in time for this document are hard to pin down. The process of how I publish change on a regular basis as I publish from several different platforms and in many different contexts. I am slowly as I learn building a network of my own so that I can publish to my brain dump anytime, anywhere. The following list is a good stab at the tools and responsible parties: |
| | |
| --- | --- |
| | perl, php, rss, opml, radio, activeRenderer, blogger pro, netnewswire, google, apple, adobe, microsoft, winer, zerolag, cornerhost. |
how this works
© 1996-2003 Christopher L. Filkins.
Last update: 3/14/03; 9:37:02 AM.