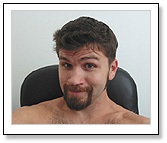 how this works
currently reading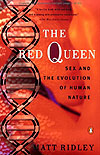 The Red Queen
Sex and the Evolution of Human Nature
by Matt Ridley
---
7 Recent Posts
Blood of the Rooster
Oh My God,
Can I Join the Fight?
Original Gansters R' Us
Moving the Dead for Cheap Po...
Coaching & Cancer
Doc Savage
Pakistan & the United St...
Saturday, December 14, 2002
Technical Difficulties
Singin to the choir here bub! Let it reign!
Seriously though I find it downright spooky how accurate this little flash is. And the soundtrack, wow! Jimi would surely be turning over in his grave to know that his sound so completely matches the fucked up state of Dubya's Amerikkka (thanks Trent!)

12/14/02:6:54:20 PM PST

Ask Lutz. Biz Did!
Is it appropriate for Lisa Lutz to offer
reviews of Biz Stone
books through Amazon when she obviously is making it with him?
I mean if she just gave him a hand job or something that might be okay but obviously they are butt buddies and this makes any positive review she might make about his writing to be a bit suspect.
STANDING ROOM ONLY
Simply one of the best observations about living in LA ever! Duh.
12/14/02:5:23:52 PM PST

this machine kills fascists

| | |
| --- | --- |
| | colophon |
| | |
| --- | --- |
| | The tools used at any one point in time for this document are hard to pin down. The process of how I publish change on a regular basis as I publish from several different platforms and in many different contexts. I am slowly as I learn building a network of my own so that I can publish to my brain dump anytime, anywhere. The following list is a good stab at the tools and responsible parties: |
| | |
| --- | --- |
| | perl, php, rss, opml, radio, activeRenderer, blogger pro, netnewswire, google, apple, adobe, microsoft, winer, zerolag, cornerhost. |
how this works
© 1996-2003 Christopher L. Filkins.
Last update: 3/14/03; 9:37:09 AM.