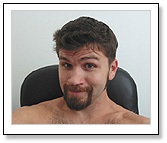 how this works
currently reading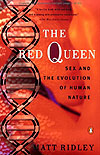 The Red Queen
Sex and the Evolution of Human Nature
by Matt Ridley
---
Tuesday, December 10, 2002
I've decided to take my own small action against this whole Information Security Agency bullshit. I don't like it, I smell the whiff of fascism (or is that brimstone?) and so I plan to non-violently protest it in the following manner: Every day, I will endeavor to say, email, or otherwise express over an electronic media something at least suspicious, if not actually subversive. I believe this is my duty as an American, a follower of Thomas Paine, a lover of liberty. (And, I admit, a giant iconoclastic pain in the ass.) I encourage anyone else out there to participate. It doesn't matter how you do it...even if you are in no way in danger of being traceable or having your email read, do it just to be part of the spirit. As an example: The plutonium will be delivered to the warehouse tonight. Obviously, I am not involved in any exchange of plutonium. I would be dead if I even had any...but now they'll have to pay attention to my idiotic little website.
12/10/02:8:38:13 PM PST

this machine kills fascists

| | |
| --- | --- |
| | The tools used at any one point in time for this document are hard to pin down. The process of how I publish change on a regular basis as I publish from several different platforms and in many different contexts. I am slowly as I learn building a network of my own so that I can publish to my brain dump anytime, anywhere. The following list is a good stab at the tools and responsible parties: |
| | |
| --- | --- |
| | perl, php, rss, opml, radio, activeRenderer, blogger pro, netnewswire, google, apple, adobe, microsoft, winer, zerolag, cornerhost. |
how this works
© 1996-2003 Christopher L. Filkins.
Last update: 3/12/03; 10:04:44 PM.