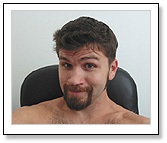 how this works
currently reading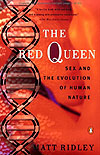 The Red Queen
Sex and the Evolution of Human Nature
by Matt Ridley
---
7 Recent Posts
The Adventures of Wendy Will...
Condomania Is Having A Sale!
Howard Dean On the Bush Doct...
For A Moment
Shut Down Over War Photos?
Searching for the Middle
See What Happens
Did You Notice That CNN
Wednesday, February 5, 2003
The Continue
Yet again my ibook has been repaired. The same logic board 4 times.
Apple has agreed to replace the machine. My technology is always the primary obstacle to moving forward.
this machine kills fascists

| | |
| --- | --- |
| | colophon |
| | |
| --- | --- |
| | The tools used at any one point in time for this document are hard to pin down. The process of how I publish change on a regular basis as I publish from several different platforms and in many different contexts. I am slowly as I learn building a network of my own so that I can publish to my brain dump anytime, anywhere. The following list is a good stab at the tools and responsible parties: |
| | |
| --- | --- |
| | perl, php, rss, opml, radio, activeRenderer, blogger pro, netnewswire, google, apple, adobe, microsoft, winer, zerolag, cornerhost. |
how this works
© 1996-2003 Christopher L. Filkins.
Last update: 3/23/03; 6:22:27 PM.