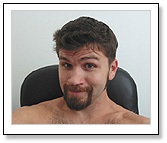 blogs

rosenberg

101/365

emphasis

patio

rayne

readme

sro

jhames

searls

blasphemer

neuroticoasis

pence

rupaul

spahr

toby

archives

07.2000

08.2000

09.2000

10.2000

11.2000

12.2000

-

01.2001

02.2001

03.2001

04.2001

05.2001

06.2001

07.2001

08.2001

09.2001

10.2001

11.2001

12.2001

-

01.2002

02.2002

03.2002

04.2002

05.2002

06.2002

07.2002

08.2002

09.2002

10.2002

11.2002

12.2002

-

01.2003

02.2003

03.2003
Thursday, February 6, 2003
That's why I want to blow up Mr Johnson's garage and kill his wife and children.
2/6/03:11:05:24 PM PST

A congressman who heads a homeland security subcommittee said on a radio call-in program that he agreed with the internment of Japanese-Americans during World War II.
UPDATE A law professor explains exactly how confused Mr. Coble is.

2/6/03:10:03:23 PM PST

Symbol and Synchronicity in the Crash of the Columbia
As we are on the precipice of a war with Iraq, the whole Arab world screams that it is not Iraq but America's relationship with Israel and the Palestinian crisis that is the root cause of all Arab anti-American sentiment and certainly all terrorism. Suddenly the Columbia crashes with an Israeli astronaut over George Bush's home state as debris rains down on "Palestine, Texas." One cannot help but hear these mysterious reverberations.
I identify too well with all of this. I have been convinced for several years now that America will, if we stay on the path, eventually destroy Israel as the result of our actions.

2/6/03:9:59:11 PM PST

me want to do is violate sodomy laws currently on the books in the Commonwealth of Virginia.
2/6/03:9:39:32 PM PST

this machine kills fascists