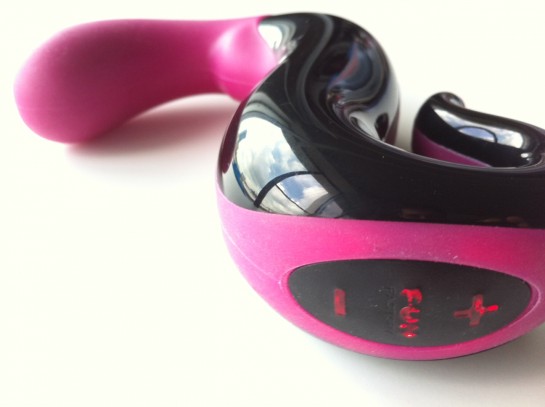 Sex toys are no longer a rare occurrence and, as such, should no longer be regarded as a taboo subject, one that needs be kept under the proverbial wraps. If anecdotal evidence alone will not do much to convince you, then perhaps a recent, nationwide study will. According to Prevalence and Characteristics of Vibrator Use by Women in the United States: Results from a Nationally Representative Study, 52.5 per cent of all American women have used a vibrator for self-pleasuring purposes at least once in their lives. The study was published in 2009, in the prestigious Journal of Sexual Medicine. The same study goes on to confirm a widely-held belief in the scientific research community, namely that the use of sex toys for masturbation will increase a woman's odds of going to her OBGyn for a routine examination, or even self-examining – which is far better than disregarding reproductive health altogether. As expected, women who use vibrators have a better grasp of their own arousal levels, are informed on issues of libido and lubrication, and know enough about orgasms and pain during sexual intercourse to make sure their sexual lives are satisfactory.
More importantly, perhaps, women who use vibrators to pleasure themselves also report an overall improvement of their sexual function. And they are not alone in this. A similar study, undertaken by the same team of researchers, and published in the same 2009 issue of the Journal of Sexual Medicine, states that a surprising 44.8 per cent of all men polled also own a vibrating sex toy. Usage and ownership in men is also associated with more regular testicular examination, as well as to positive responses with respect to sexual functions.
According to a recent poll ran by popular lifestyle magazine Cosmopolitan, as cited by online sex toy store BabeLand, most women (i.e., 40 per cent) are only satisfied with their current sex life and feel there is definitely some room for improvement. Discussion in the comments section of the blog post seem to confirm the belief advocated by sex researcher Kristen Mark on her blog – online sex toy stores can often play a major part in educating women and men on sexuality, sexual hygiene and prevention topics, while also providing tips and tricks for improvement, and generally creating the feeling of community and non-judgmental conversation.
In espousing the view that sex toys stand to greatly improve the quality of one's sex life, Mark quotes a survey with more than 3,000 respondents, which revealed that sex toys are often incorporated into sexual acts with a partner. That is, contrary to the popular belief, which says that such items are solely relegated to those who like to masturbate a bit too much… The study says 62.2 per cent of men and 60.1 per cent of women use toys when having sex with a partner: 40.5 per cent of men use it during the course of the sexual experience (either foreplay or the sexual act itself), and 40.9 per cent of women do the same thing. Bottom line (no pun intended) – the time has come to loosen up, get a little less prudish and start enjoying one's body to the fullest. And that's what the experts are saying, too!