Are sex dolls becoming the latest cure for loneliness during a pandemic?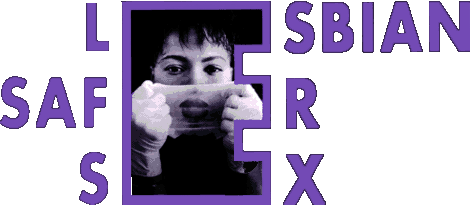 Lockdowns due to coronavirus have come as a blessing for some sex doll manufacturers as their sales increased by 100% with the majority of owners being married couples.
Due to the global pandemic, nearly every sector has had to halt its operations. However, it brought good fortune for the sex doll industry in various manners. Most of the countries in the world have a lockdown where citizens are instructed to be in self-isolation in their own house, which resulted in the growing interest in hyper-realistic and silicone-made sexdolls. (it is not likely that only lonely singles need it.)
Sex doll sales are reportedly high since protective measurements such as lockdown and self-isolation have come into effect, according to a group of Australian sex doll manufacturers and distributors. Some vendors even reported twice as many weekly sales in comparison to the sales statistics prior to the coronavirus prevalence.
"Since COVID, we have noticed a considerable increase in sales of our sex dolls," Matt, a representative of online sex store Cherry Banana, has emailed to Vice News. "We have doubled our Cherry Doll sales since March, and now we sell four to five a week or 20 to 25 a month," he said.
Andrew from Sex Doll Australia, a popular vendor, said that "It's true, since the hard lockdown stages of COVID-19 in Australia, we've experienced an increase in sales of about 30 to 40 percent. It started in about May and has continued since then."
He has also observed a less predictable trend of partners and couples, buying sex dolls for themselves or each other. "In this new trend, we've got a husband buying a female doll alongside his wife, for him; a husband and wife buying dolls together, one for each other; and also, a general increase in women buying male dolls for themselves," he added.
However, it is not a completely new thing for couples to purchase these dolls together, Andrew says to notice a significant upward trend in interest among that particular group of people over the past few months.
Matt has also mentioned some unusual orders from Cherry Banana clients including requests for a doll without any genitals, a doll with multiple breasts, and a doll with a tail. "We also get a lot of requests for custom-made heads", he added.
The industry is not having a positive impact of Covid in all aspects. Kirk from Pleasure Dolls Australia reported to Vice news that although the online searches and orders have seen a significant rise, the shipping and delivery of products are affected heavily due to the breakdown of transportation and flights caused by the pandemic.
"For international shipments, the logistics involved in finding suitable flights between the manufacturer and Australia has been greatly impacted," Kirk said. "Over recent months it has not been unusual to have a doll waiting for up to a week between connecting flights, where ordinarily this might only be a few days at most."
Kirk also mentioned that the screening processes for all overseas shipments got tightened recently by the Australian Border Force. Consequently, the process of importing sex dolls into the country got a negative impact.
"On a small percentage of occasions, a doll has been awaiting a customs clearance exam for up to 6 weeks, when the normal processing time is advertised as being up to 72 business hours," he said.
In total, the coronavirus and its corresponding lockdowns have been very beneficial to the production and sales of hyper-realistic intimate partners for manifesting sexual purposes or for the sake of some crucial stimulated contact.
"We're struggling to keep up with demand; they're selling like hotcakes," Ryan, from online sex store Southern Treasures, told Vice News. "We believe that those who are single or live by themselves want a human-like construct to just be near in these times. Despite skepticism, we've found from talking directly to our own customers that our dolls do actually provide emotional comfort as well as sexual expression."
To many, sex dolls are meant for individuals hoping to ejaculate in a healthier way. However, that's not the only thing these exciting dolls can do. Tim Larson from 'My Sex Toy Guide' says that sex dolls are similarly as useful to the married couples as they are for single fellows. In fact, a considerable amount of suggestion demand has come from married couples. "Either the husband wanted to surprise the wife or both partners were looking to spice up their sex life."
While it is not a shocking revelation in the industry that couples purchase sex dolls, Tim accentuates that pandemic just raised the statistics. Not only singles but also couples would not like to be bolted at home alone. And, with the regulated commutation laws, the greater part of them discovered sex dolls favorable, which just demonstrates how unique these pleasure goddesses can be.
Tim additionally brought up the point that the Covid and sex doll desire did not leave off My Sex Toy Guide family. "From my lovely spouse Sandra to Rachel, the senior editor, and Shayne, our LGBTQ contributor, we have all been called to work. It's been a fresh knowledge for all of us, yet we have been glad to claim the new ordinary. Anyway, our objective has been to illuminate, connect with, and move activities towards improving our pursuers' sexual life."
BE AWARE: only purchase sex dolls from approved vendors.
---
Hotlines

Southern California............................(800)922-2437

Bilingual Hotline (English/Spanish)............(800)400-7432

TDD............................................(800)553-2437

Northern California (English/Spanish/Tagalog)..(800)367-2437

TDD............................................(415)864-6606

National AIDS Hotline..........................(800)342-2437

In Spanish.....................................(800)344-7432

TDD............................................(800)243-7889


---
The Center: L.A. Gay & Lesbian Community Services Center

Art Direction & Production: Deborah Hanan
Photography: Maria Elena Boyd
Models: Jenny/Tina, Robbi/Tracy, Amazon, Nico
Used by permission
January 11, 2004 º 09:09:31 PST º Comments (0) º TrackBack (0)