| | | |
| --- | --- | --- |
| | Wednesday, June 12, 2002 | --- |

I went to a party last night at the barfly for the launch of both a condom and a magazine because of the imagination and drive of Gene Simmons.

At the party I managed to meet Nikki Sixx. His wife Donna D'erico is such an enchanting beauty. I don't think I've ever met a woman so ravishing. I told Nikki that I had the second pressing of their first album and asked if that Leathür mix of the album Too Fast For Love was available on CD. He said that it wasn't. I told him I thought that mix just beat the shit out of Kenny Batiste's enforced remix for Elektra. Nikki said that yea he agreed. He said "maybe we'll put it in the box set" and that "it was a good idea." Nikki was a very nice guy. He had a good strong handshake and he was very engaged in our conversation.

It was good I think to launch a condom as an event to be celebrated. We need more condoms with more personalities. The condom being such a fungible and yet so incredibly an individual item needs to reflect as many lovers as there are people. It is right I think that someone like Gene Simmons, or Ozzy Osbourne, or Kobe or bands like KISS, or Motley Crüe should have their own branded condoms. But to normalize the condom across the entire society George Bush, Martha Stewart, and Colin Powell are going to have to begin branding condoms as well.

10:56:14 PM Google It! comment []
| | | |
| --- | --- | --- |
| | Monday, June 10, 2002 | --- |
| | |
| --- | --- |
| | On August 4th, 2000 the CDC a letter, concerning the spermicide nonoxynol-9, to "colleagues" from Helene Gayle at the National Center for HIV, STD, & TB Prevention. In this letter Gayle lays out a study done among sex workers in Africa to ascertain the effectiveness of the commonly used spermicide called N-9. In the study, granted these women engaged in a lot of sex so extrapolating this data is probably a mistake, but nevertheless this study found that the use of N-9 was accompanied by a 50% increase in HIV infection. |
| | | |
| --- | --- | --- |
| | Sunday, June 9, 2002 | --- |

What's so funny and ironic about getting mentioned is that no link actually comes from it (whoops there it is). Not that it matters in any way but it's humorous the ways in which people will point at sex and not. When it all comes down to it money, conflict, & death are all about sex.

"Ooppsss, I see I forgot to link to Safersex.org last night. Linking is the sex of the Internet and you don't even need to wear a condom to do it!" - Robert Scoble

So on the new developments front I have been asked to submit to an interview on a radio show the 29th of the month. I've also been asked to submit a chapter for an upcoming book on the condom in society. I've started doing some research but I'm not at all clear on what I'm going to do.

It turns out I'm not the only one who notices the way condoms are marketed.
| | | |
| --- | --- | --- |
| | Saturday, June 8, 2002 | --- |

Based on this story Brazil appears to be taking very seriously the issue of condom usage. At this point in 2002 it seems highly unlikely we'll see such a blunt and clear eyed campaign dealing with homosexual sex and condom usage within the United States during prime time broadcasts. With the high rate of STI transmission in Brazil it's no wonder that the Health Ministry gives out upwards of 20 million condoms during Carnival, pays for AIDS drugs, and attempts to increase STI awareness through porn.

In Brazil a condom manufacturer named Prudence has come out with a special printing of condoms in the yellow and green colors of the Brazilian team at the World Cup. Back in February condoms branded with all the biggest soccer teams in Brazil went on sale.

11:22:10 PM Google It! comment []
| | | |
| --- | --- | --- |
| | Friday, June 7, 2002 | --- |

In the early 90's the musician Prince, in conjunction with Sony, came out with Prince condoms packaged in a purple miniature CD case. In the mid 90's Martin Scheiber's images of Madonna were introduced to the face of condom foils. These condoms, originally released in Japan and Europe, were such a hit that they eventually came to the United States.

Upon arrival on US shores the Madonna Condoms caused a bit of a tiff. It would have made sense for Madonna to want to use her notariety for sexual health awareness but apparently not in this situation. I first became aware of her interest in this issue when I bought Like A Prayer. Enclosed in the CD was a small broadsheet of information about AIDS and condoms from Madonna.

It remains to be seen whether Madonna will put recent pictures of herself on condoms or if she could make some money at it. I think it would be a success. I can easily see a line of Madonna branded condoms doing very well and perhaps forwarding profits into some non-profit sexual health research like Paul Newman does with his line of products. Surely just the name "Madonna Condoms" is so ironic folks would smile when they see them in their local store. I know I would. But then I have a particularly strong irony bone.

Now Gene Simmons has seized the notariety by branding his mug, tongue and all, on the foil and packaging of a condom. It seems a natural fit that the porn "friendly" musicians such as Lemmy or Tommy are a natural fit for a branded condom. But I wonder how far into the mainstream these new types of condoms can go? Will Brittney grind on stage and sell her booty on condom foils in the halls along with the t-shirts?

4:33:42 PM Google It! comment []


All of you long time visitors might have noticed that the site is starting to go through some big changes. After the collapse of our host on Christmas Eve it has taken me quite a while to start reconstituting the site. Well now I seem to have a good host, the technology behind the publishing system is starting firm up and I am becoming more confident in my ability to begin developing the site again. Now if I can get PHP successfully working on the OSX backend I'll have this thing flying!

So stay tuned to this space as I reconstitute the daily log and begin linking up all the content I have waiting in the wings.

11:35:41 AM comment []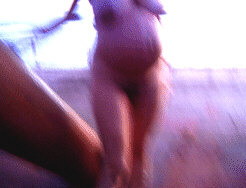 - Gottfried Straube